Armstrong Wolfe Advisory
The consulting division of Armstrong Wolfe
Our focus is the iCOOC community:
AWA focuses on firms providing financial markets and asset management services to clients, the core of iCOOC's membership
AWA provides consulting services as well as interim management resources to COOs and their in-firm partners
AWA's leadership has proven and deep-rooted expertise in specific subject areas, which is complementary to the use of traditional management consultancies
AWA develops and deploys its resource base of managing directors to senior executive directors
AWA engages with the iCOOC membership on the design and development of solutions to address market wide challenges
What issues does your firm solve by hiring AWA?
Our goal is to provide supplemental management resources to fill immediate skillset needs, whether for new projects, to temporarily replace exiting staff, to provide bridge team management while permanent replacements are found.  Our advisors generally have multi-firm experience and will be able to embed rapidly into the operating framework of the firm.
AWA brings deep subject matter expertise, as well as proven leadership capabilities to work with iCOOC members.  Our advisors have strong track records in the following areas:
Regulatory program leadership and implementation
1LoD Controls and Conduct design & embedding
Crisis Management leadership, process design & implementation
Target Operating Model Design & implementation
Structuring and Leading Remediation Efforts
Turnaround: Distressed Projects and Programs
Running multi-dimensional internal service provision
Cost Reviews, Cost Programs Design and Execution
What differentiates AWA and its advisors?
Whether you are hiring AWA advisors for a short-term need or with the possibility of converting temp to perm, you will find our advisors will act as owners, committed to sustainable, long-run solutions.  The key is adaption of our knowledge and resource base to your specific organization and culture, or targeted organization and culture, by thinking about embedded and controllable solutions from day one. In addition, AWA's value proposition does not rely solely on the capabilities of our advisors, nor on our deep rooted and proven in-house experience, but on our ability to bring iCOOC's thought leadership to the table via our managing partners.
. In addition to the capabilities listed above our advisors can be deployed for:
Interim Business or Team Management
Non-Executive Directorships for Legal Entities
Mentoring, Coaching, Problem Solving
AWA manages and develops its base of COO advisors on a continuing basis:
Advisors are either transitioning between permanent roles or have committed themselves to a second career in an advisory or consulting capacity.
Advisors are given affiliate individual iCOOC membership, allowing them to attend select forums and symposiums and receive AW articles and periodicals.
Advisors generally are brought in by invitation or referral, and interviewed for skillset matches with AWA's areas of focus.
Advisors may also be appointed as Armstrong Wolfe Business Advisors, supporting AW's working groups and other fora, providing content and direction, and participating in product development.
Our approach to managing and supporting our advisors ensures they are kept relevant and up to date on market demands, subjects, and dynamics.
To support our iCOOC membership's needs and our AWA advisors' career objectives, AWA operates with an understanding that our while our objective is to provide an advisory or interim service, our clients may wish to engage our advisors on a permanent basis.
Our commercial constructs will vary depending on the specific type of engagement.
We generally provide contracts based on:
We are committed to protecting the reputation of Armstrong Wolfe as the trusted partner to the COO community and the individual reputations of our alumni members. We have a responsibility to each other to achieve this by producing results and exceeding client expectations: upon this rests our standing in the industry as a trusted advisor.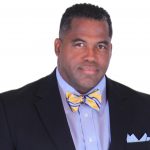 Wade Younger
Managing Partner and WCOOC Ambassador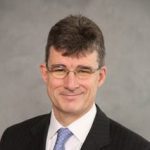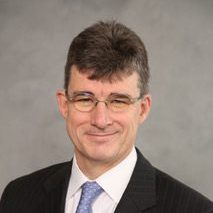 Piers Murray
Managing Partner and WCOOC Ambassador
Armstrong Wolfe appoints global co-heads to strengthen consulting business and extend its operations into North America.
Wade Younger, Managing Partner, Armstrong Wolfe Advisory: "I am humbled and extremely thrilled to join Armstrong Wolfe Advisory as a Managing Partner. To be included with such dynamic industry leaders is my privilege. My goal is to contribute to the already, deep rooted subject matter experts in the financial sector.
My attraction to Armstrong Wolfe Advisory (AWA) is because the organisation resides on the bridge between the international COO community and execution services. This universe of global partners creates a ecosystem that is uniquely designed to do two things, solve problems and deliver solutions in a impactful way.
From my perspective, in our global economy, trust is the ultimate currency. Trust is what enables AWA to serve as advisors to the global COO population. While the framework includes a mix of facilitating cross-industry dialogue, management consultancy, think tank conferences and membership organisations; the AWA approach is well beyond those components.
The relationship-based synergy of our advisory group turns out to be the Rosetta stone for the International COO community.  This is a vision I wanted to be a part of. As I have always said, 'it's not what the vision is, it's what the vision does."
Maurice Evlyn-Bufton, CEO, Armstrong Wolfe: "I am delighted to have Piers Murray and Wade Younger joining Armstrong Wolfe to lead our advisory business, Armstrong Wolfe Advisory. They bring years of experience in leading and supporting the growth of Financial Services companies and are advocates of innovation and realising the potential of technology.
As co-Managing Partners, they will work closely with iCOOC's members in helping to bring collective thought into action. AWA will also provide content rich and experienced practitioners, former COOs and business managers capable of supporting the COO community in project management and issue resolution.
These appointments represent an important milestone in the continued evolution of Armstrong Wolfe and further enhances our ability to add value to the global COO community."
Piers Murray, Managing Partner, Armstrong Wolfe Advisory: "I am delighted to join AWA alongside Wade as a Managing Partner. Armstrong Wolfe has been at the forefront of developing an immensely influential network within the COO community, one which I was fortunate to engage with as a COO to understand our common challenges. While each COO's role is uniquely shaped by their firm, COOs share the common traits of having to run BAU, embrace, enable and direct change and ensure complex problems are addressed in
short order.
In establishing AWA, we intend to address this challenge: neither we nor you alone can sustainably address every issue, but by teaming up our subject matter experienced consultants with your staff, I am confident that we develop or bring to bear the right solutions to address your needs.
AWA also harnesses the power of WCOOC: as the product of a multicultural and Latino upbringing, I am particularly motivated by AW's commitment to diversifying participation in the COO community. By recognising and reinforcing the value creation that both diverse and diversely experienced populations give to their firms, AW has committed to a cycle of positive reinforcement with firms that invest in their resources.
AW's leadership in creating a dedicated platform for women COOs via WCOOC gives me great hope that WCOOC will be the source of a new generation of financial markets leaders, innovators, and future AWA clients, as well as advisors."
WCOOC
Our diversity, equity and inclusion programme strives to support the underrepresented by leveraging the influence and good will of the female global COO community.
Advisory
Armstrong Wolfe Advisory (AWA) is the consulting division of Armstrong Wolfe, focused on providing project management and execution services to the COO.
COO Academy
Raise the profile and impact of the COO and CCO functions in Finance by driving innovation, while redefining and enhancing their roles and capabilities.
Collaboration
The collaborations encompass the Armstrong Wolfe's quarterly COO forums across several regions.
Podcasts
Listen to content on demand from our most recent events and Mental Health Awareness Week.
Conduct & Culture Summit
Watch the entire Conduct & Culture Summit on Demand or register your interest for our next event.
iCOOC Membership
Our membership is one degree of separation from primary business decision makers. They are the ambassadors of conduct with 'COO' a trademark for ethical behaviour. This community is uniquely positioned to transform Financial Services.
​iCOOC's mission is to help them meet this challenge by working better together.