Leadership and Performance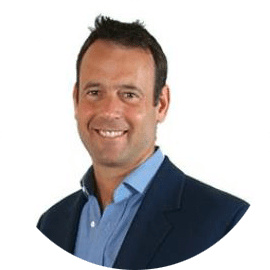 Head of Leadership and Performance, Armstrong Wolfe
Leadership Training for the COO
Leadership and culture go hand-in-hand. Fundamentally, good leaders result in teams that want to follow them, especially in troubled times – whereas poor leaders precipitate those that want to leave, even when the going is good. Attraction and retention of talent has never been more crucial; attrition never more closely monitored.
The leadership expertise that Armstrong Wolfe is able to call upon, is drawn from those who have both led at the highest level and under the greatest pressure – from the worlds of the military, sport, and commerce – and in addition, those individuals who have now made it their life's passion to translate that experience into the world of development.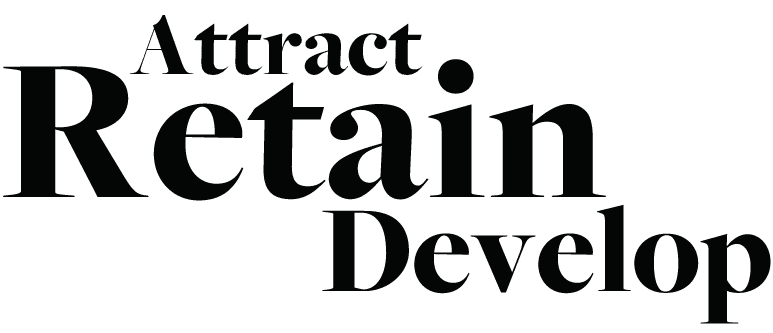 Armstrong Wolfe's developmental approach is primarily concerned with pragmatism – 'So what, now what? What will I do differently tomorrow?' Years of study is not to be sniffed at, but we take pride in the fact that those who come to us for their development, take away pragmatic tools that can be immediately implemented to optimise performance.
We do this via a blend of methodologies: forum discussions and content/input; experiential activities and gamification; individual and group reflection; and individual and team coaching among others.
The debate about whether great leaders are born or made will never be resolved; but the great leaders of the modern era have shared a dedication to learning and constant improvement. 
For an individual, therefore, the benefit of their investment is greater confidence, effectiveness and credibility. The consequent bow wave for organisations is High Performance at every level. Role model behaviours beget cascading excellence and mutual expectations: with high morale and depth of talent.
"Everyone Wants To Be A Great Team Member – It's Your Job To Let Them"
RM Anderson
What do we offer – and why?
We offer off-the-shelf, tailored and bespoke development programmes, designed to enhance and improve leadership capabilities at all levels.
Our approach is simple: we ask the question, "How do you want your people to be different?"
Because development is either doing things differently or doing different things. The well-known Einstein saying around Insanity holds true:  if we keep repeating the same behaviours, we'll get the same result.
A typical flow might look something like this:

We would meet to analyse and condense the Problem Statement, and arrange a consultation with our design experts to set the parameters for success/ROI.
We might suggest a survey on how the business strategy is embedded to ensure motivated and empowered staff, and identify gaps or poor alignment.
From the data, the team determine the expectations of MDs in both leadership and management perspectives to translate the design into tangible actions.
We would deliver our on-site feedback / analysis to the overseers.
We would then undertake a discussion with the relevant department/Steering Committee to agree next steps.

This therefore ensures that senior business people are involved in identifying the requirement and, importantly, take ownership of the solutions. As a consequence the design and implementation of the programme is undertaken jointly between AW and the business.
Next steps could then be:
Run a Pilot programme with senior stakeholders.
Refine the content based on feedback.
Roll out of the main programme. We would always recommend that a Board member of the division or one of the more senior managers attends (perhaps opening the programme or taking a Q and A in the evening for residential programmes).  This reinforces the importance of the activity.
We would also recommend onsite/consistent support by a representative to maintain continuity.
A natural by-product of the programme is a mutually-supportive network of leaders with a common language and shared experience.
Development is by definition an ongoing process.
The world, and certainly human behaviour, cannot be changed by a one-time "hit" of oxygen. Therefore we would recommend inter-modular support, mentoring and coaching, and then regular "refreshers" (which might simply take the form of a check-in phone call).
These follow up sessions serve to reconnect delegates with their facilitator and each other, as well as to mitigate the inevitable "skills fade".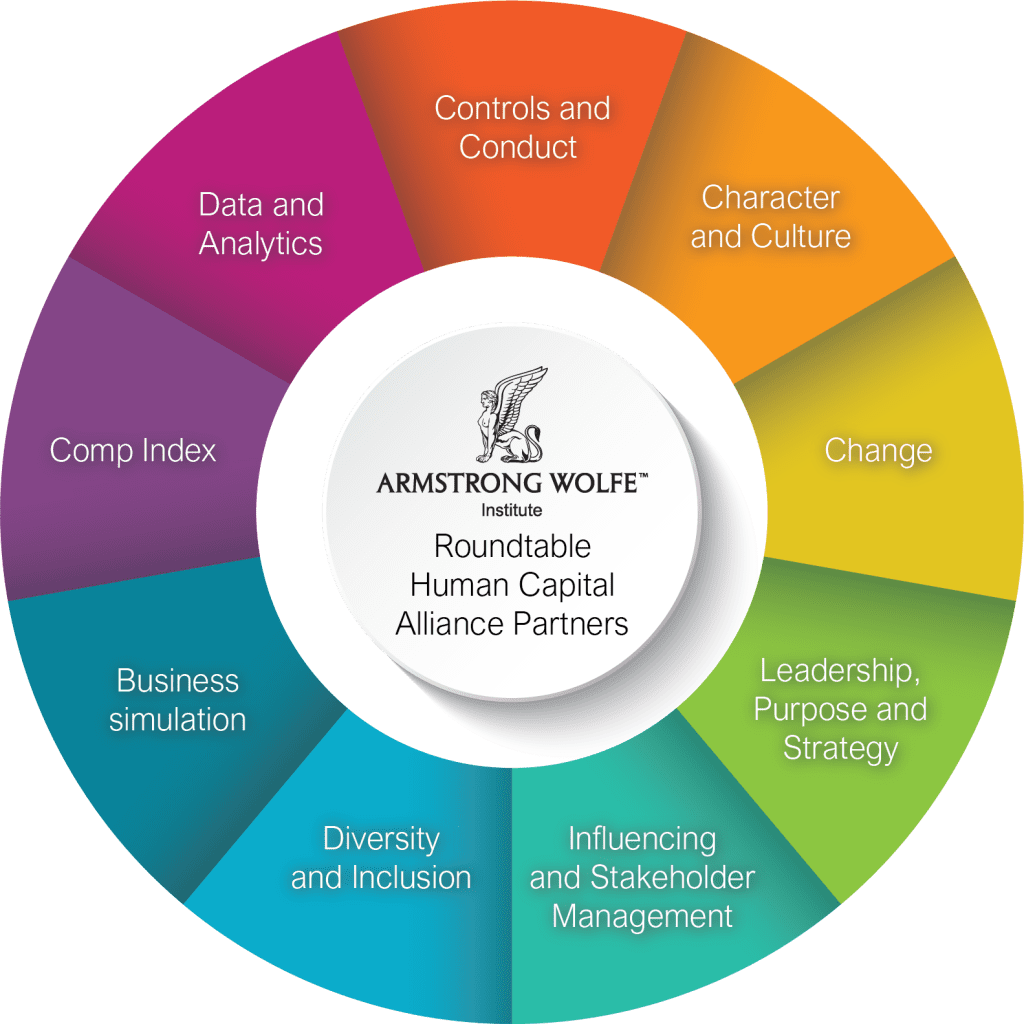 Human Capital Management – Your People As Part Of Integrated Business Strategy
Motivators:  Purpose, Autonomy, Mastery
How many people do you affect with your decisions?  If you don't step up, who will?
We believe that everyone can enhance their own leadership capability with study and application.  Whether you seek to develop individual performance – or that of a team – AW is well-placed to action. Our existing embedded experience of the COO Community gives a unique insight into its challenges and idiosyncrasies.
We have designed a number of off-the-shelf experiences which have been tried and tested with great effect; we can further tailor these or create something bespoke if you are facing a situation that needs a specific approach. They have been designed as part of a "through life" package aimed to be touchpoints through the various stages of a career– whilst also functioning as standalone modules.
They share certain common features as this allows "red threads" of culture and language to evolve through the programmes.
Through our channel partners we are also able to offer:
Controls and Conduct
Character and Culture
Change Management
Influencer and Stakeholder Management
ED and I
Business Simulations
Compensation Index
Data and Analytics
How does it feel?
The science behind learning is actually not that clear.  What is agreed upon however, is that the mind remembers reactions and experiences.  By now, the Maya Angelou quote around "what you said/how you made people feel" is well-known.  So above all, we design our courses to be experiential: sometimes physically DOING things; interaction at all times, with discussion and challenge;  and extensive use of Gamification to absorb and immerse.
It's about getting the right knowledge to the right people at the right time. We want the people in your organisation – who have been hand-picked by you so you have already proved faith in their potential! – to be them on their best day – to thrive in the shifting landscape which confronts us. Because what got us here – won't get us there.
Talent and culture are nurtured and optimised by leadership – and development has been proven to be a key draw for employees (remembering the Peter Principle strand that Progression doesn't equal Promotion). So this also enhances your employee value proposition.
Through our skilled consultants, we learn your organisational strategy, standards and policies; but more importantly, your challenges  – and we can then design a programme that is innovative, memorable, pragmatic and transformational.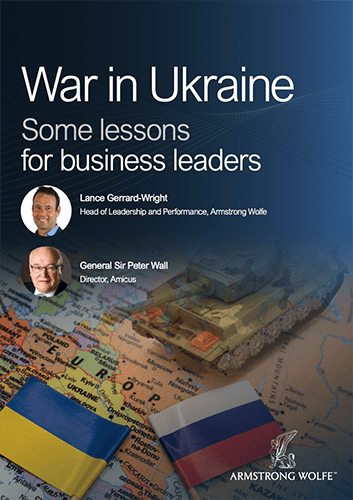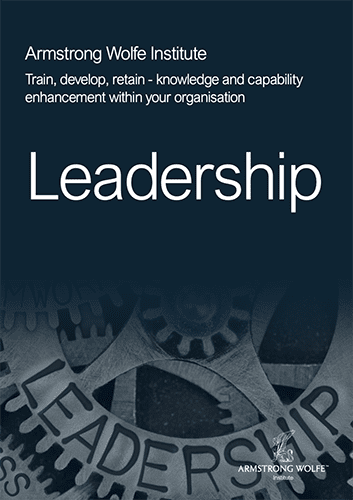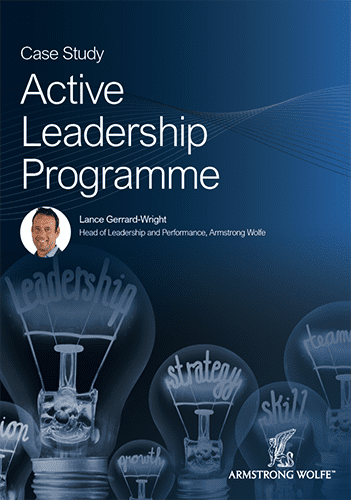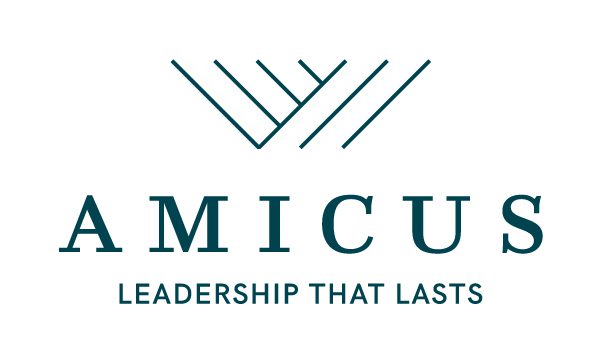 Amicus Limited is an established leadership advisory business that works with your business to help you get the very best from your people. We draw on military leadership techniques to enhance alignment, commitment, resilience, and performance. Our services range from building senior team cohesion to leadership programmes, coaching and mentoring, and crisis response training. We are thrilled to be partnering with the Armstrong Wolfe Institute to impart these key skills to the International COO Community. For more information go to www.amicuslimited.com
Our membership is one degree of separation from the executive. They are the ambassadors of conduct and the 'COO' a trademark for innovation, execution and ethical behaviour. They are uniquely positioned to transform financial services, add value to the society of nations and support the global economy.
​iCOOC's mission is to help them meet this challenge by working better together to build a brighter future for all.