Career Management
Supporting you through changes in your career.
Our mission is to
support our clients as they enter a period of change within their careers, ensuring they make effective and constructive decisions and are well prepared to perform at interview.
Armstrong Wolfe offers a comprehensive career management service designed to align skills and career aspirations with demand across the market.
We are focused on the business management and COO community. We know that every client is unique and their experiences should be structured accordingly.
Coaching provides best practice techniques to help clients understand their skills, competencies and experience, enabling them to best communicate their unique value through their CV and at interview, maximising their opportunity for success.
Our approach follows a structured programme which is agreed with the client following a detailed assessment of their needs. Coaching is held on a one-to-one basis.
We provide support for those seeking to move from one permanent role to another, those who are in the transition process into a new role, and those looking to return to the workplace after a hiatus, be it on an interim or permanent basis.
An initial exploration of the client's career plans and a strategy to achieve success.
A thorough review of the client's CV to communicate behavioural strengths and commercial value.
Occupational personality questionnaire and feedback report.
LinkedIn profile optimisation review.
A programme of one-to-one coaching sessions to further explore aims, motivation and changes required to articulate and achieve goals.
Preparation for the interview process, including the aligning of behaviour, knowledge, skills and experience with core competencies required for the role.
Ongoing support throughout the application process to achieve the desired outcome.
Career Management Service – EMEA & NA
For more information on Armstrong Wolfe's Career Management Services please download the brochure below.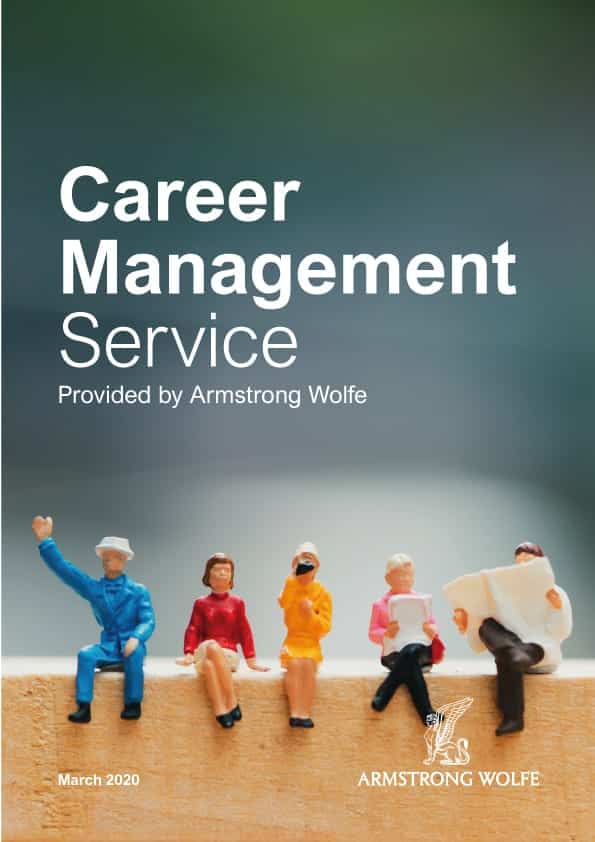 Career Management Service – APAC
For more information on Armstrong Wolfe's Career Management Services please download the brochure below.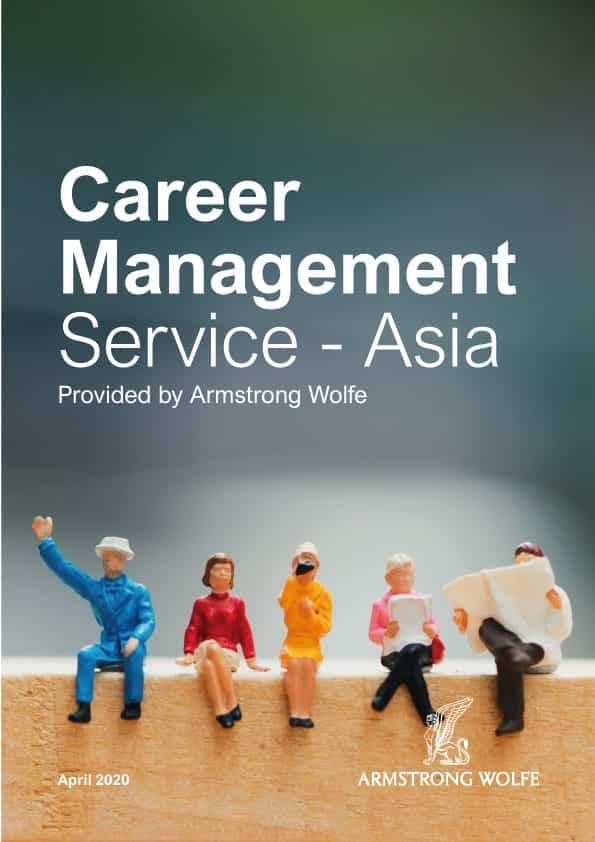 Our membership is one degree of separation from the executive. They are the ambassadors of conduct and the 'COO' a trademark for innovation, execution and ethical behaviour. They are uniquely positioned to transform financial services, add value to the society of nations and support the global economy.
​iCOOC's mission is to help them meet this challenge by working better together to build a brighter future for all.
WCOOC
Our diversity, equity and inclusion programme strives to support the underrepresented by leveraging the influence and good will of the female global COO community.
Advisory
We are committed to protecting the reputation of Armstrong Wolfe as the trusted partner to the COO community and the individual reputations of our alumni members.
COO Academy
Raise the profile and impact of the COO and CCO functions in Finance by driving innovation, while redefining and enhancing their roles and capabilities.
Collaboration
The collaborations encompass the Armstrong Wolfe's quarterly COO forums across several regions.
Podcasts
Listen to content on demand from our most recent events and Mental Health Awareness Week.
Conduct & Culture Summit
Watch the entire Conduct & Culture Summit on Demand or register your interest for our next event.